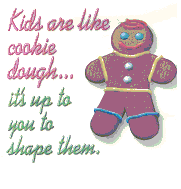 Children are sensitive, impressionable and mouldable. Itís easy for parents to misshape them with a couple dashes of impatience or a pinch or two of cruel comments.
Following her first video- Forget Me Not -A Grandmotherís Influence, Elisabeth Elliot now turns her attention to the equipping of mothers (and fathers) in A PEACEFUL HOME. This 2-video set from Back to the Bible runs for approximately 93-minutes. Elisabeth Elliot explains why and how parents must model holiness and instil in their children obedience, responsibility and love. Children will see God displayed in their parents, and the family will become a Christ-centred community. She also talks candidly about childrearing with her daughter, Valerie, a pastorís wife and the mother of eight.
Mothers wear many hats. To their children they are teachers, nurses, coaches and chauffeurs. To God, however, they are co-operators with Him in setting an example of holiness and creating an environment of peace. Elisabeth reveals the secrets of creating a peaceful home through illustrations and anecdotes and gives practical ideas you can incorporate in your family life. You'll be reminded of the authority God has given you as a parent and of the most important thing you can do for and with your children--pray.